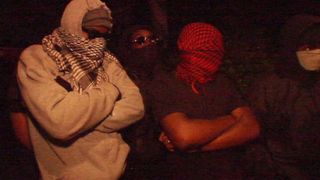 Thousands of girls are being subjected to sexual exploitation, weapons and drug running at the hands of male-run gangs, a new report warns.
A brutal gang culture is increasingly seeing girls and young women passed around different male gang members for sex, with rape used as a weapon in conflicts between rival gangs, and initiation ceremonies in which both girls and boys suffer sexual abuse, the report adds.
Edward Boyd, deputy policy director of the Centre for Social Justice, which co-wrote the report together with the charity XLP, said: "We are often unsighted about the desperate plight of girls embroiled in gangs.
"They live in a parallel world where rape is used as a weapon and carrying drugs and guns is seen as normal."
The report's authors say that despite previous reports on the vulnerability of girls in gangs, the Government lacks a coherent, long-term vision for dealing with the issue.
The report cites estimates that 12,500 girls and young women could be involved in gangs, but says too little is known about how gang life affects girls' education, families, friends and communities and their own offending.
One 16-year-old gang member, who is being helped to rebuild her life, told Sky News she was let down by adults when she first became involved in gang activity.
"At that time I had no mother, no one to depend on. At that time my mother was a drug addict, I was on my own," said Charlene (not her real name).
"The people that came into my life, they would come into my life and just leave again.
"The main reason I wanted to associate with people around me was that I wanted to be protected. But I was wrong. To this day I'm having trouble with police because of it."
"With the school that I was in, they didn't really help," Charlene added.
"If I went to school and something was bothering me, they didn't even help me with that.
"They would be quick to move me out of the school because of the reputation of the school, they didn't want to ruin it. So they wouldn't help, they would just send you to an alternative school."
The report also claims headteachers have turned a blind eye to gang activity to protect their school's reputation.
But one former gang member said problems in the home and widespread family breakdown was a root cause of the problem.
Mona, who now works with charity St Giles Trust to help gang members change their lives, said her own experience of involvement and sexual exploitation in a gang as a teenager was also linked to problems in her home life.
"I had two different types of initiation (into the gang)," said Mona.
"There's one where I had to fight the girls that were gang members, to prove my worth to them. And then there was being passed around by the boys, and that happened to me.
"I wanted to be accepted, and they fed on that acceptance. I had issues at home with my schooling, with my behaviour, I'd run away from home, I was out by myself, hooking up with a load of older people, and they abused me."
Today's report comes after several previous attempts to reveal the extent of girls' involvement in gangs since the issue first came to prominence a decade ago.
But some warn that social pressure and the increasing sexualisation of young women has changed the nature and severity of the problem.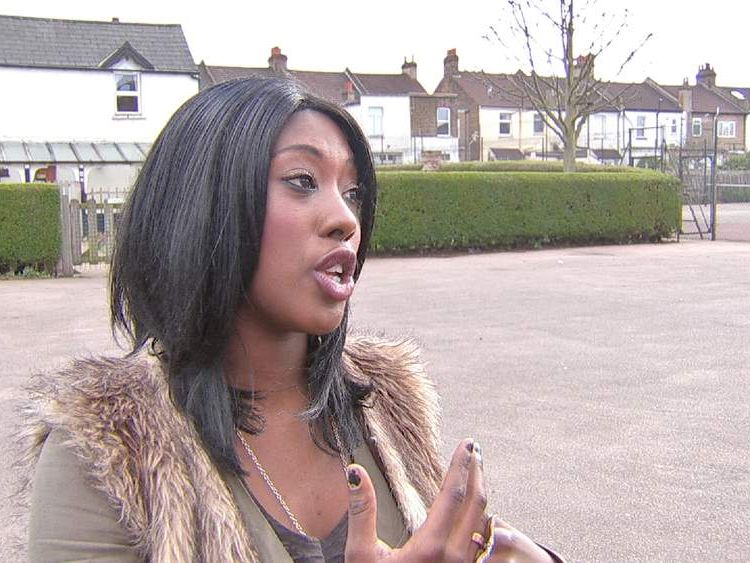 "When I was in school we was more boisterous. It was a girl gang. There was no boys in our gang," said Isha Nembhard, 25, a former gang member who now works with Foundation 4 Life which helps girls currently involved in gangs.
"We had male affiliation, but they was in their own group. What we went out and done, it was for ourselves … Girl rap was more tomboyish. Nowadays girl rap is more sexualised. People like Nicki Minaj and Rihanna sexualise themselves a lot more.
"That makes a girl in a gang weak because they look at these girls only as a sex object."
Former gang members describe exposure to sex on social media, the desire for material wealth, and the lack of parental or community support as a counter-influence as key factors in driving young girls into relationships with male gang members.
The report's authors said that without more research into the extent of the problem, girls would continue to suffer from abuse and lasting damage to their futures.